At the cake Atelier, we proudly serve delicate and lovingly prepared cakes, with each cake handcrafted to exceptional taste and texture to delight your taste buds. You will discover a fusion of beauty and treats at our workshop, exceptionally baked for your most memorable celebrations.

Behind the whisk, we have over 6-years of experience baking exquisite cakes for many occasions. Recently, we switched up things to now provide Wedding Cakes- following our dreams to help couples on their special day.

At The Cake Atelier, our cakes follow our incredibly high standards for perfection; we view every bake as a personal project, as we work around the clock to ensure only the best cakes leave our workshop. Only working with the highest quality ingredients, our bakes stay fresh longer and taste fabulous.
Right here in Edmonton, we offer delivery to the local area and collection from the workshop itself. You'll find us ready to give you a taste of our classic flavors and newfound delightful recipes.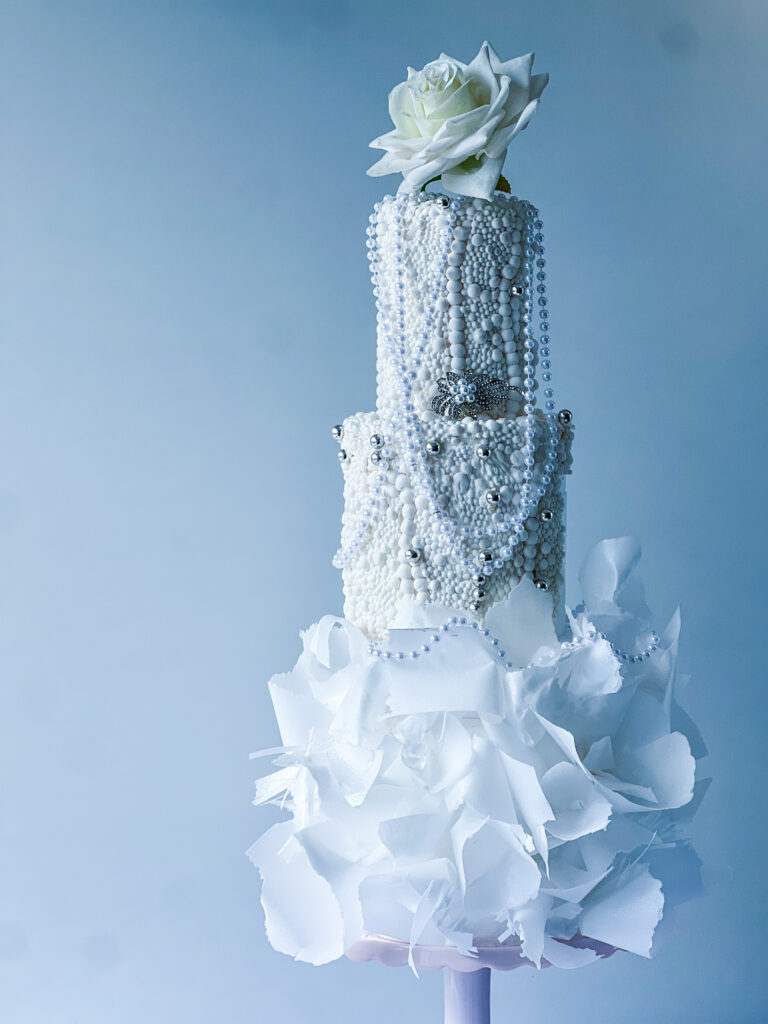 96
Clients
The customer's preference is always our priority.
13
Reviews
We are highly rated in what we do.
84
Flavors
Our cakes are made using the best flavors and recipes
715
Cakes
We have a wide variety of cake designs.
Have a taste
Our Menu
Come have a taste with our amazing bakes. We have cakes for every events, desserts and a tasting box full with custom flavours.
what they say about us
testimonials
Made the most beautiful cake I have ever seen, as a wedding planner it was very easy to work with her. She was genuine and professional and kind which I always appreciate. And the cake was AMAZING. Definitely will be recommending her to more brides in the future
Thank you Cake Atelier for making my wedding cake memorable. You paid attention to every detail and could be truly attested by the taste, flavour and texture. Looking forward to ordering from you in the future.
We ordered our wedding cake from the cake atelier for my wedding last year, it was hands down the best cake ever! She was professional,and her hygiene is outstanding. The texture, and the design was exactly what I asked for, she delivered exceptional customer service and I will highly recommend her! By the end of the night, there wasn't much cake left! She listened to our vision, paid attention to every detail and brought our dream to life! Thank you so much for the perfect wedding cake!!!!
Geraldine baked our wedding cake, and it was yummy and stunning. The cake was important to me, and we worked with Geraldine on flavours. We had multiple tastings where we discussed the type of ceremony and the theme and feel of our wedding. We decided on three flavours: red velvet, chocolate, and carrot cake. Geraldine delivered and set up the cake on time, and our sweet dessert table is still being talked about. Our guests enjoyed all the treats Geraldine created for us.
I have been following "the cake atelier" on Instagram for some time. They make the most beautiful cakes. When I finally decided to order my "birthday cake", I was blown away that this beautiful cake, tastes even better. It is buttery, yet soft and not too "sugary" sweet. This is now my go-to cake for EVERY occasion!
We absolutely loved working with The Cake Atelier. She has excellence service standards, was super courteous throughout the booking process and she exceeded our expectations for the Cake design. The taste was impeccable. Everyone kept asking who made the cake. Thank you, Cake Atelier- I won't hesitate to book her services again for all my Edmonton cake requests.